Posted by Beth on Monday, Aug 9, 2021
Iowa City Pubic Library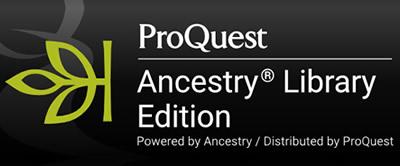 has provided in-building access to Ancestry.com Library Edition for many years.  It is one of the most popular genealogy databases on our Online Resouces page. 
Last year, in response to the COVID-19 pandemic, Ancestry.com and its partner ProQuest (one of ICPL's database providers) changed the accessiblity rules for Ancestry Library Edition, making it available for use outside the Library/at home by ICPL patrons who live in Iowa City, University Heights, Hills, Lone Tree and rural Johnson County. 
Originally this expanded access was going to run through the summer, however Ancestry has just announced that it will run through the end of 2021.  So now is the time to explore your genealogy.  All you need to do is go to the ICPL Online Resources page and find the Ancestry link.  You will need to enter your library card number and your pin/password to gain access.  If you don't know or can't remember your password, you can reset it by going to icpl.org/pin-reset or by contacting the staff here at the Library. 
October is National Family History Month, and it's a great time to explore Ancestry.  We will be offering a variety of genealogy classes to celebrate.  Keep an eye on the Library Calendar for upcoming classes, and have fun exploring your family tree.