Posted by Kara on Tuesday, Aug 23, 2016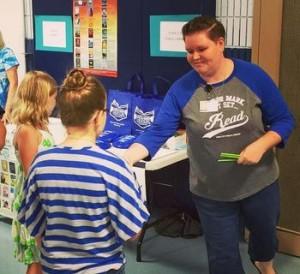 Library staff had a great night out last night at the Iowa City Community School District Ice Cream Socials. More than 90 people signed up for new Library Cards and we had a lot of fun visiting with students and their families.
Beth was at Lucas Elementary and reported, "One family I talked to was new to Iowa City, but they were happy to tell me they had already been down to ICPL to get cards. One dad thanked me for the SRP fine waive."
Madonna at Grant Wood Elementary reported one patron said his Library Card is the "Best card in my wallet." She
also met many students who are interested in Minecraft and she told them about the Library's Minecraft programs (schedule at calendar.icpl.org).
Elyse was at Hoover Elementary and a lot of people there told her they "LOVE the Library!"
Susan was at Twain and reported many people said, "I have a card!" and "We love the library."
Patty was at Horn Elementary and wins the prize for signing up the most people for new Library Cards - 24 registered including many who are new to the United States or are returning after studying here.
Maeve at Lincoln reported, "A good number of kids told me how much they go to the library and how they came for summer camp or that they finished summer reading."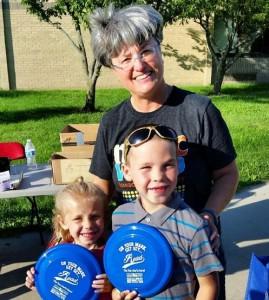 I was at Weber and it was fun meeting their new principal and visiting with lots of friends. The frisbees I handed out may or may not have accidentally hit a few parents signing up to be classroom volunteers (sorry!).
All in all it was a great night. Library staff LOVE our friends at the Iowa City Community School District and we enjoy visiting the schools. Let's all have a great school year and remember ...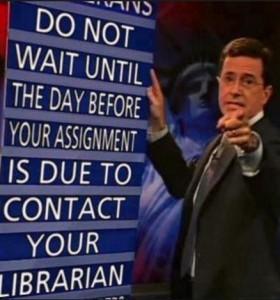 Recent News