Posted by Casey on Friday, Jan 19, 2018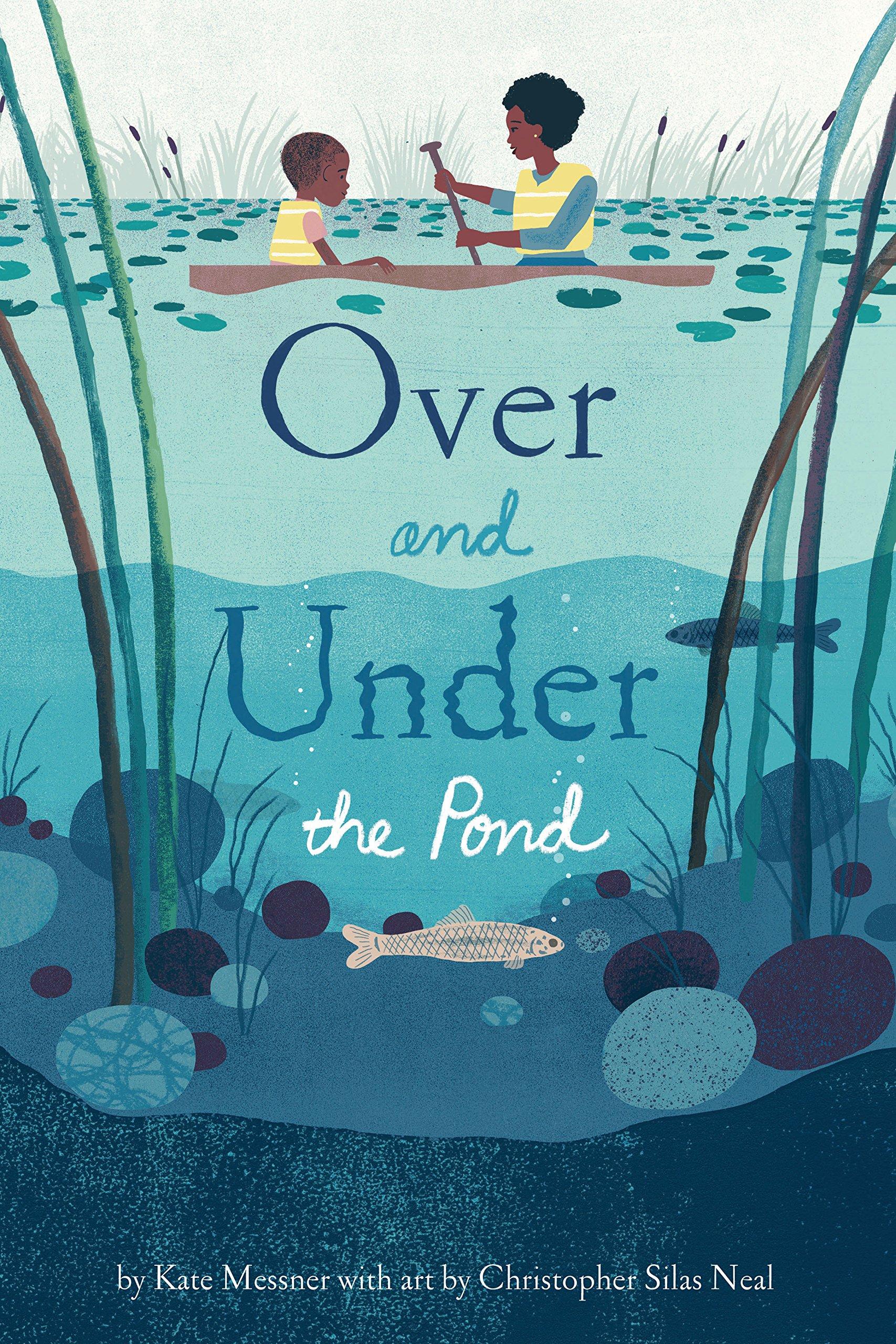 The third installment in a nonfiction picture book series, Over and Under the Pond, is a delightful exploration of freshwater ecology for young readers.
A mother and son spend the day on the water discussing the various forms of life they encounter over the pond and in "the hidden world" below the surface. The mixed media illustrations by Christopher Silas Neal, highlight the childlike sense of wonder conveyed vividly within the delicate prose and examine this brimming ecosystem from varied perspectives. The soothing color palette and gentle text work together to make this a perfect read for quiet times that imparts knowledge without becoming dry or inaccessible. Well researched back matter provides further information about each of the animals highlighted in the book as well as resources for further reading, making this title great for classroom and instructional use as well.
Be sure to take a look at the other two books in the series, Over and Under the Snow, and Up in the Garden and Down in the Dirt which are equally lovely. And if you love this title don't forget to vote in our Mock Caldecott awards before January 31st.