Posted by Beth on Sunday, Feb 26, 2017
One of the things I like best about working at ICPL is how easy it is to walk through the new book sections. This week I found a book that I've added to my list to buy.
Written by quilt blogger Amanda Jean Nyberg  No Scrap Left Behind - 16 Quilt Projects That Celebrate Scraps of All Sizes made me almost giddy when I saw it.  I love quilts made up of many different fabrics - either true scraps left over from other projects, or quarter yards of fabrics purchase just because I love the fabric.
Every quilt project produces fabric scraps, but not everyone saves scraps.  Those of us who do each have our own definition of what a scrap is. For me a scrap is anything bigger than 2 square inches.  Smaller than than that hits the recycle bag.  (You did know you can recycle/compost cotton fabrics, right?)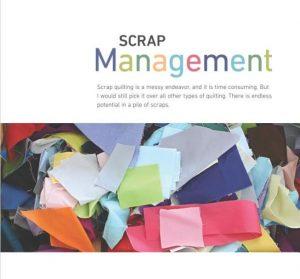 No Scrap Left Behind starts with a bit about Jean Nyberg herself and her quilting, then she talks about how she organizes and stores her own scraps. She leads you through thinking about a scrap project - from deciding what fabric colors you want to use to how to decide when an individual fabric does or does not work with your project. She explains color values and how context can make or break a fabric (some fabrics just do not go together.)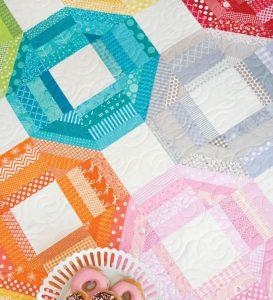 There are all sorts of ways to sew with scraps, and Jean Nyberg has helped simplify scrap quilting by designing projects that focus on one basic shape: squares, strips, triangles or snippets.
A fun read with wonderful photographs No Scrap Left Behind is definitely something to check out if you like colorful scrap quilts.  Nyberg is also the coauthor with Cheryl Arkison of Sunday Morning Quilts (2012) and her blog "Crazy Mom Quilts" is even more fun than her books.