Posted by Shawna on Monday, May 10, 2021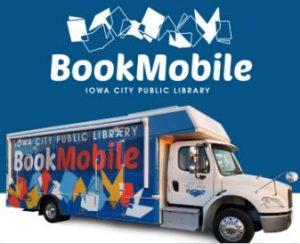 The Bookmobile will be on a routine service break from Monday, May 24, through Friday, May 28.
During this break, the Bookmobile will undergo vehicle maintenance, deep cleaning, and restocking the shelves with great new Library materials. 
During Bookmobile service breaks, Holds and ILLs scheduled for pickup on the Bookmobile may be picked up at the Help Desk in the Downtown Library. If Downtown pickup is not ideal, don't worry, because all Bookmobile Holds will be extended and will be available for pickup through the entire first week of the next schedule period.
For full Bookmobile schedule information, visit www.icpl.org/bookmobile.
Categories