Posted by Mari on Thursday, Jun 22, 2017
Every June I am happy to see the wonderful and fun ways that Iowa City celebrates the LGBTQ+ community. I feel very fortunate to live in a progressive and diverse city that is frequently recognized for its equality and inclusion year round, but even more so during the week of Iowa City Pride. For example, did you know that Iowa City scored a perfect 100 on the annual index by the Human Rights Campaign?  This recognizes cities that excel at creating legislation for relationship equality, nondiscrimination in employment, fairness to LGBT city employees, and other areas which are paramount to the LGBT community, and citizens at large.
This month of Pride was celebrated in the Children's Room with a display showcasing some of our favorite picture and chapter books for children that celebrate LGBTQ+ families and young individuals as well as sharing some more fun facts about Iowa City's supportive community, such as the university's role--the University of Iowa was home to the first nationally recognized college LGBTQ organization in 1970, the group now known as Spectrum UI. Stop by the small display case in the Children's Room during the remainder of June to read more about equality in Iowa City and more LGBTQ+ titles you can borrow from the library.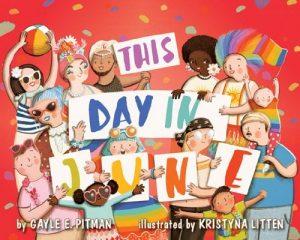 This Day in June by Gayle E. Pitman
This colorful picture book illustrates a pride parade and provides a reading guide chock-full of facts about LGBT history and culture, as well as a 'Note to Parents and Caregivers' with information on how to talk to children about sexual orientation and gender identity in age-appropriate ways. The illustrations in this books are filled with detail, and very much has the spirit of the Pride parade here!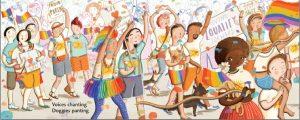 Stella Brings the Family by Miriam B. Schiffer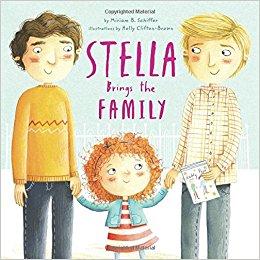 Stella's class is preparing for Mother's Day. She is feeling anxious because she doesn't have a mother -- Stella has two dads instead, plus an assortment of other relatives, but no mom. This adorable picture book shows Stella's solution!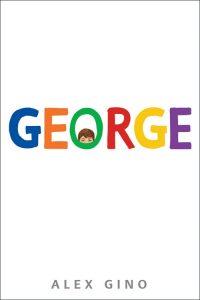 George by Alex Gino 
George may look like a boy and her family and classmates may treat her like a boy, but she knows she's really a girl. When her fourth grade class performs the theater production of Charlotte's Web and she is denied her desired role because of her gender, she teams up with a good friend who makes her realize the importance of being yourself and feeling comfortable in your own skin.
Home at Last by Vera B. Williams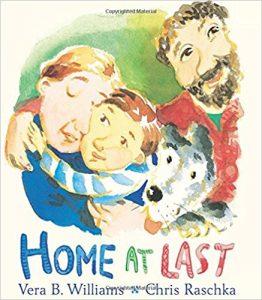 After Lester is adopted by Daddy Albert and Daddy Rich, he develops a big problem—he can't fall asleep. A poignant, apt, and significant picture book about fear, adoption, family, and the joy of fatherhood, written by award-winning author Vera B. Williams and illustrated in collaboration with two-time Caldecott Medalist Chris Raschka.