Posted by Casey on Friday, Jan 18, 2019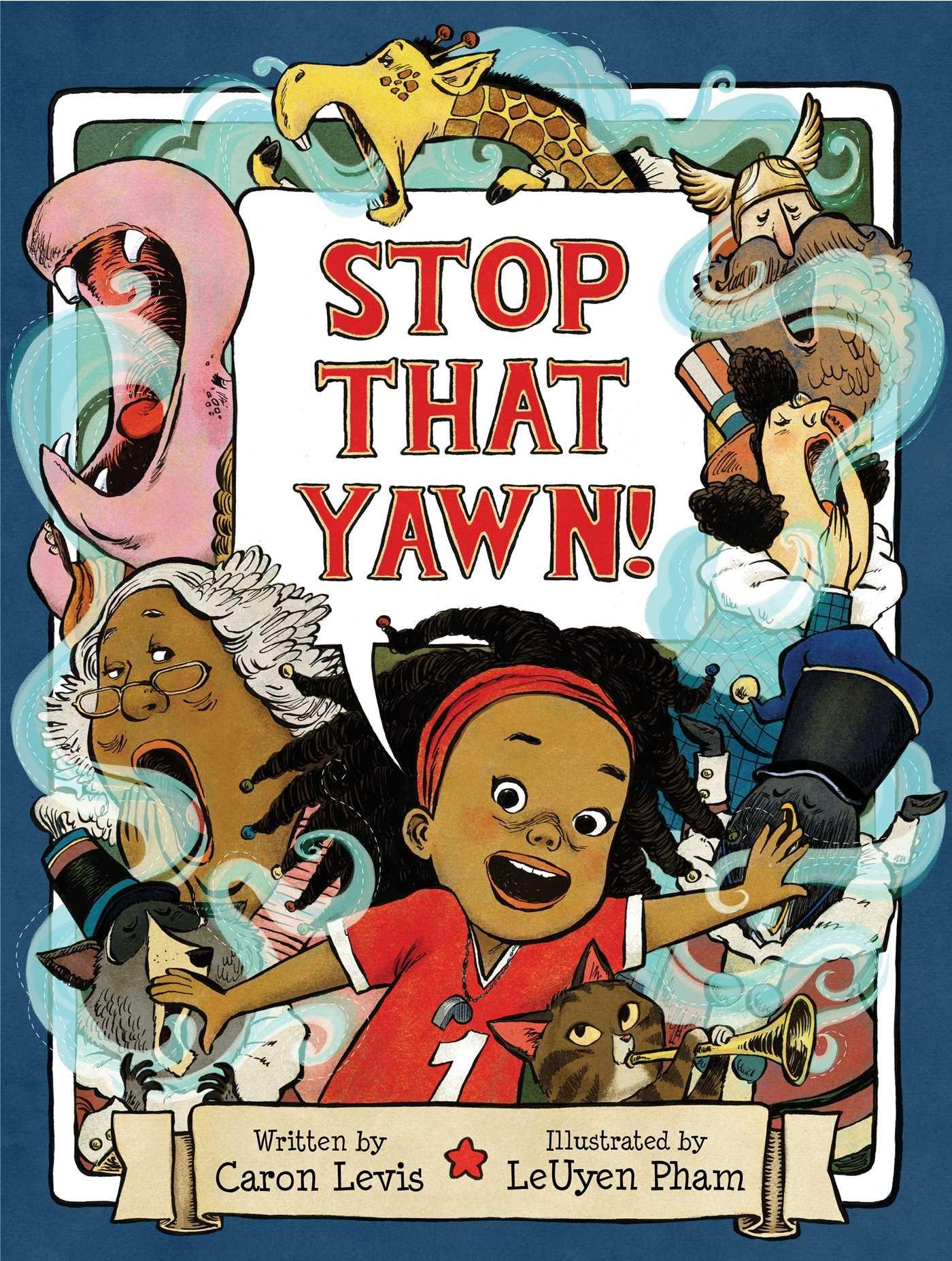 The last of ICPL's 2019 Mock Caldecott titles is "Stop that Yawn", written by Caron Levis and illustrated by LeUyen Pham. From the outset of this title it is clear that this is not your ordinary, quiet bedtime tale.
Gabby Wild's story starts on the endsheets with her leaning out a window crashing cymbals into a dark and sleepy urban night. Gabby begs Granny to take her "somewhere a-wake" so they head to Never Sleeping City in a plane made out of Gabby's bed. Once there, Gabby and Granny set out to stay up all night, but even these best laid plans go awry when Granny lets out a large "YAWN" which sets off a chain reaction through the city. From here we move through panel after panel of Gabby and Granny trying to contain the yawn as it spreads through the city, causing its residents to fall asleep.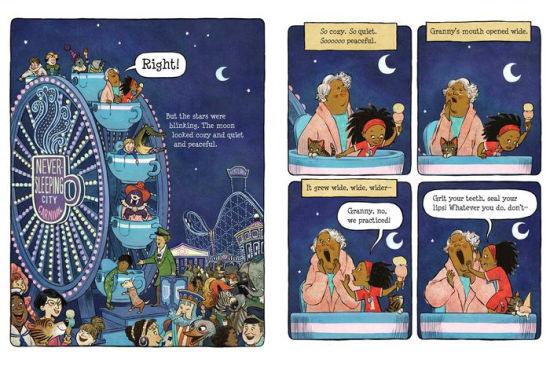 When I first saw "Stop that Yawn" I was initially struck by how closely it mirrors Maurice Sendak's Caldecott Honor title, "In the Night Kitchen". I even read these two books side by side, and page for page Pham pays homage to Sendak, starting from the spine where we see both titles surrounded by stars. Sendak himself was referencing another series within "In the Night Kitchen" that Pham also mirrors--Winsor McCay's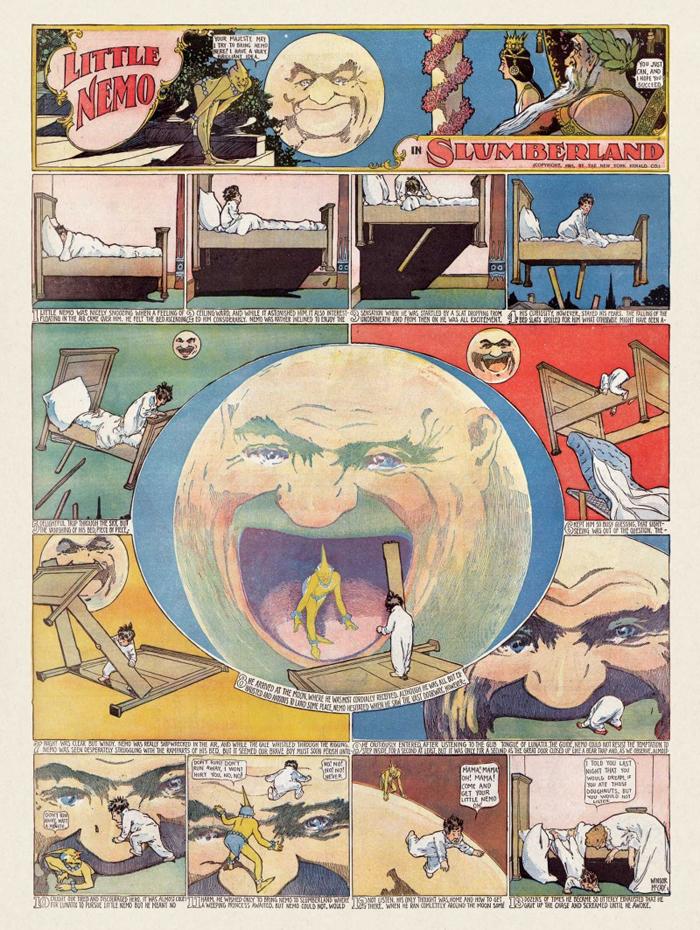 Little Nemo in Slumberland comics. Everything from the color palette, paneling, and pacing to the background characters, font,  placement of speech bubbles, and the ending are all indicative of Sendak and McCay. This is something that the Caldecott committee will definitely see, but will not be able to discuss.
By utilizing these influential fantasy adventures about and by white males as visual touchpoints for "Stop that Yawn", Pham and Levin have successfully carved out a space for the feminine. In having Gabby and Granny present as people of color, Pham and Levin have successfully turned these original stories on their heads. And have capably placed Gabby and Granny within the cultural cannon of bedtime fantasy adventures alongside Nemo and Mickey.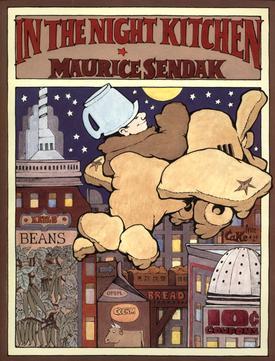 There is, however, an illustration that is problematic. Shortly after entering Never Sleeping City, we see Gabby in a tower overlooking the crowded streets. In this crowd there is an anthropomorphized Gorilla walking next to black person, and they look strikingly similar. I can safely say that no book exists within a cultural vacuum, the likening of black people to apes has been prolific throughout history and pervades our culture still. I will also say, that no book exists without its own internal world view either. I firmly believe that as readers we bring all of our lived and perceived experiences to a text, every individual will inherently have a different response to this image and take something different away from this text. As critical readers it is our job to look at books and decide what that meaning is for us. Does this image detract from the overall value of this title? That is a decision I will leave up to you.
What do you think, is "Stop that Yawn" the most distinguished picture book of 2018? Be sure to cast your vote for ICPL's 2019 Mock Caldecott on or before January 21st.
For more reading on anthropomorphized apes in children's literature I highly recommend reading Edith Campbell's blog.
Categories