Posted by Casey on Thursday, Dec 31, 2015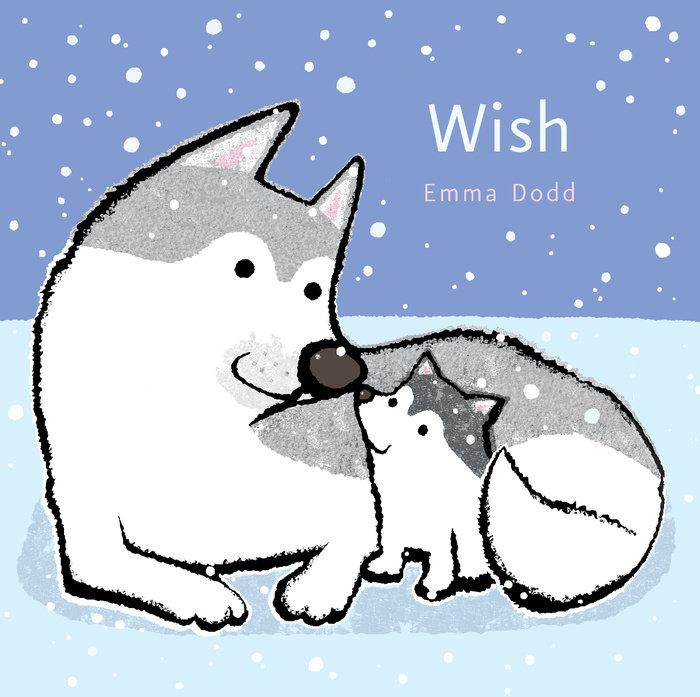 This winter I thought it would be fitting to share two newly published and seasonally appropriate picture books featuring one of my favorite animals, wolves. The first of these comes from Emma Dodd's "Love You" series highlighting the unconditional love between parents and their children.  In Wish, Dodd works magic with simple illustrations and beautiful foil additions, weaving together all the things parents wish for their children.  Simple and touching, Dodd's newest addition to this series is a fantastic read for adults and children alike.  This series includes other fabulous titles including, I am Small, More and More, Forever, No Matter What, Happy, When You Were Born, Everything, and Just Like You among others. The only thing I can wish for after falling in love with this series is that they would be produced in board book format.
The Wolf-Birds, by Willow Dawson, offers a completely different and highly accurate take on these beautiful animals. A nonfiction picture book portraying the relationships b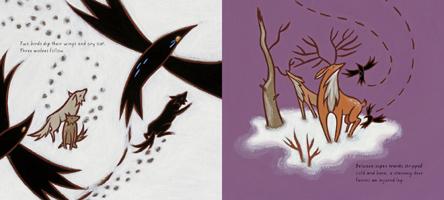 etween scavengers, predators and their prey, Wolf-Birds outlines the necessity of cooperation in survival. Beautiful, stylized  illustrations not only accompany but serve to soften the harsh realities animals face throughout the long winter. Dawson's work reminds us all that sometimes sacrifices need to be made to reach success.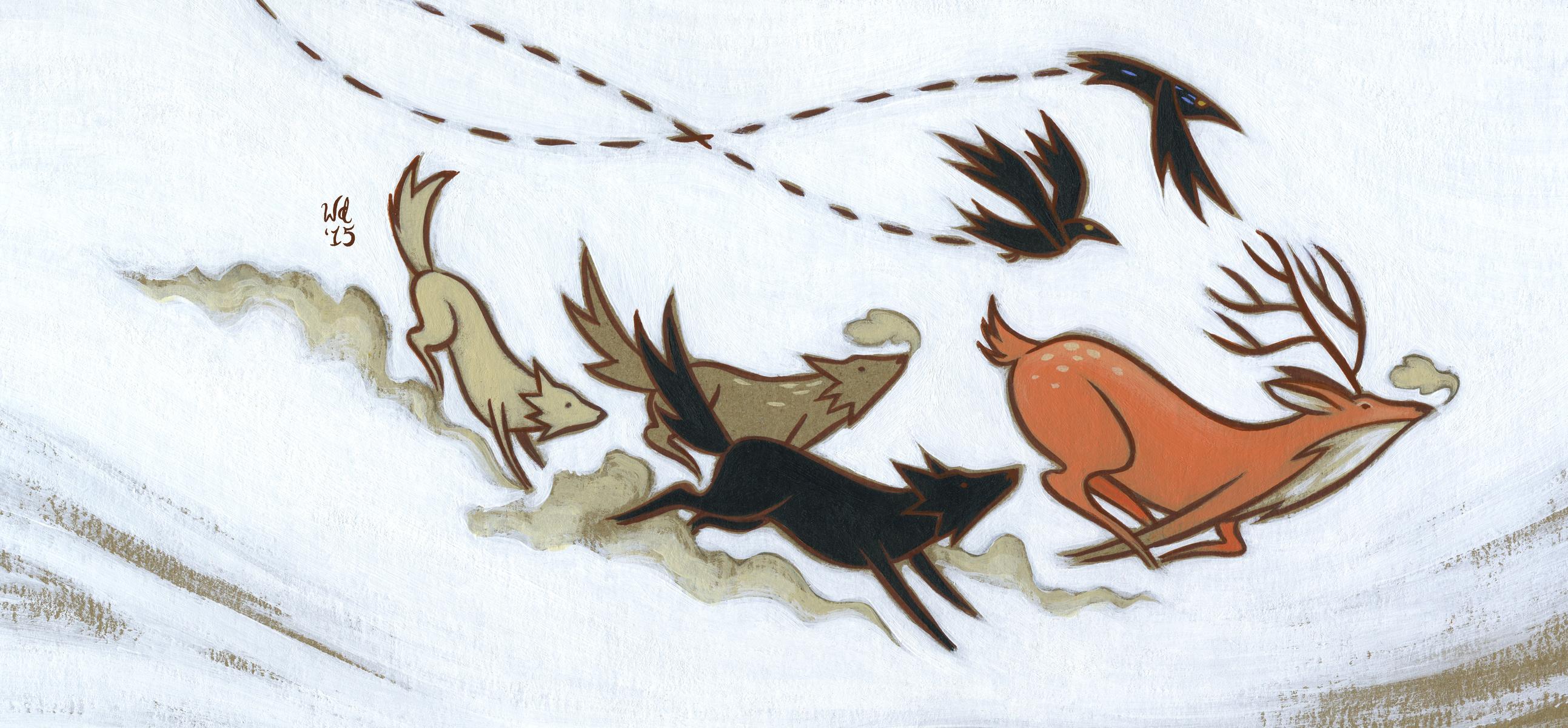 Categories