Early Chapter Books
Early Chapter Books
Ulf Nilsson
jFICTION Nilsson Ulf
Kids, Early Chapter Books, Mystery, Fiction
When Detective Gordon retires and Buffy is left alone at the police station, she hears strange noises and decides to call on Gordon to help her with the mystery.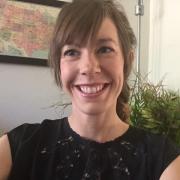 Sweet, gentle, yet hilariously funny Swedish frog detective and his deputy mouse solve sweet, gentle mysteries in the forest. -Anne W
Holly Goldberg Sloan
jFICTION Sloan Holly
Early Chapter Books
Unhappy about being sent to the same summer camp after their fathers start dating, Bett and Avery, two girls, age eleven, eventually begin scheming to get the couple back together after a break-up. Told entirely through letters, emails and text messages.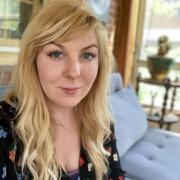 This was a great summer read. An epistolary "Parent Trap" story told through the email communication of two 12 year-old girls, adventurous Bett Devlin from California, and neurotic Avery Bloom from New York. After their dads fall in love at a work conference, sisterly friendship is forced upon the girls at a STEM camp in Michigan for the summer while their fathers travel together. I was pleasantly surprised by the twists thrown in and loved the characters! -Mari
Shannon Hale
jFICTION Hale Shannon
Early Chapter Books
Hiding her secret identity as a monster-fighting superhero, Princess Magnolia interrupts her fancy tea with the unsuspecting Duchess Wigtower to stop a big blue monster from endangering her kingdom's goats.
This is not your typical princess! Get ready to fight crime and save the kingdom with Princess Magnolia. -Casey