Posted by Beth on Tuesday, Jun 9, 2015
ICPL has a great Summer Reading program every year.  But it's not just for kids.
The Adult Summer Reading program "Everyday Heroes" runs from June 1 to August 9th, (just like the kids' and teens' programs.)  Simply read 5 books - or read 3 books and attend 2 of our Summer Reading Program events - before August 9th to be eligible for a free book and an entry into our Grand Prize drawings. (*see the bottom of this post for a list of prizes).
Signing up is easy:  click  HERE  to register, and then HERE to print your game card - or stop by either the Help or Information Desk next time you're in the building and we'll sign up up in person and grab a preprinted game card.
We have some great events scheduled for this summer.  The fun kicks off this Wednesday night, June 10th at 7:00 p.m.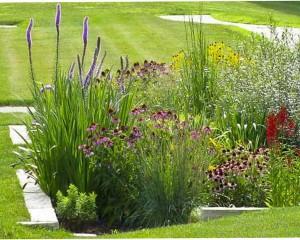 Be An Environmental Hero  Managing Storm Water/Create a Rain Garden. Managing Storm water to protect our water resources has hit home in our communities. The goal of storm water management practices is to capture rain fall and allow it to absorb into the ground reducing runoff, pollution, and the risk of flooding. Lucy Hershberger, founder of Forever Green Garden Center, will be here to teach us what we can do in our yards to help reduce flooding, protect our drinking water and improve water quality in our rivers, streams and lakes.
Other events scheduled for this summer: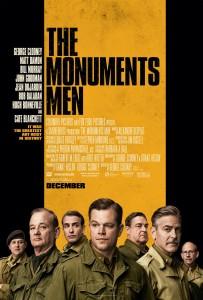 Wed., June 24 7:00 p.m.  Monuments Men Movie Screening.   Starring George Clooney, Matt Damon, and Bill Murray, Directed by George Clooney, this film follows a group of every day men who joined the Monuments, Fine Arts, and Archives program during WWII. Their mission was to find and save pieces of art and other culturally important items before their destruction or theft by the Nazis during WWII.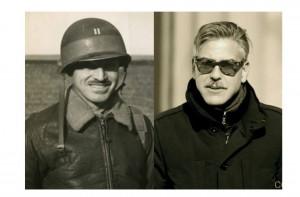 Wed., July 1, 7:00 p.m.  Iowa's Own Monuments Man: George Stout.  During WWII, Winterset, Iowa native George Stout was a member of the U.S. Army's "Monuments, Fine Arts, and Archives program" devoted to recovering art and other items of cultural importance that had been stolen by Nazis or hidden for safekeeping.    In 2014 these men and their mission became known world-wide with the release of the film "The Monuments Men," directed by and starring George Clooney, who's character Frank Stokes was based on George Stout.  Our guest speaker, Nancy Trask, Director of the Winterset Public Library, Winterset, Iowa has spent years researching George Stout and the Monuments, Fine Arts, and Archives program.  She'll be here to share all that she's learned.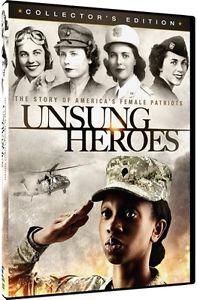 Wednesday July 8, 7:00 p.m.  Documentary Screening:  Unsung Heroes - The Story  of America's Female Patriots.   Every woman that has ever served in the American military has volunteered to do so. These are women who, despite the hardships of military service, are proud of their long-standing commitment to the patriotic ideals of the United States. This new documentary, written and directed by Frank Martin with executive producers Ron Howard, Richard Rosetti, and Louisa Velis, is currently airing on PBS stations across the nation.  See it here first!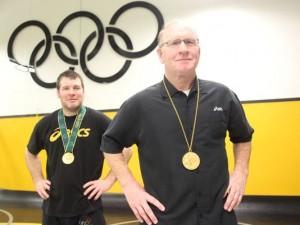 Monday, July 13, 7:00 p.m.  What it Takes to Become A World Champion - with Dan Gable and Tom Brands. Spend and evening with Olympic gold metalists - and former and current Iowa hawkeye Wrestling Coaches Dan Gable and Tom Brands as they talk about what it takes to become an Olympic competitor.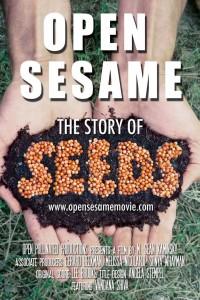 Wednesday July 22, 7:00 pm  Documentary Screening: Opene Sesame - The Story of Seeds.   This documentary by M. Sean Kaminsky follows the history of seeds, from their shift from a shared, local and cultureal resource, into patented, privately and coporately owned property.  Open Sesame details this history and presents some of the challenges faced today by organic and small growers, seed savers, and seed freedom advocates.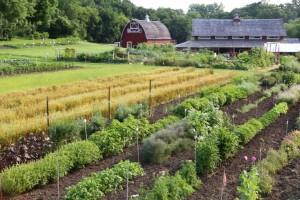 Wednesday, July 29th 7:00 pm  An Evening with Seed Savers Exchange.   Staff from Seed Savers Exchange in Decorah, Iowa will be here to talk about saving seeds and theimportance of preserving heirloom seeds.  Seed Saving makes us all heroes.  This event is sponsored by ICPL and New Pioner Coop.
*Grand Prize Choices for the 2015 Adult Summer Reading Program:  A single one-year membership to Film Scene; one $50 Downtown Iowa City gift card; one $50 gift certificate to A&A Pagliai's Pizza; and a pair of 2-hour Paddle Passes at the Terry Trueblood Recreation Area.
Categories
Recent News