Posted by Anne W on Friday, Mar 22, 2019
ICPL held their 2nd annual Internet Cat Video Festival on Saturday, March 16 at 1 p.m. A large crowd of all ages turned out to watch a family-friendly reel of viral cat videos, carefully curated by ICPL children's librarians - truly, hours of footage were screened to bring the very best of the Internet's kitty shenanigans to the big screen. After giggling and "awww"-ing over the cat videos, cat crafts were available to make, ranging from yarn pom-pom cat toys to cat origami. Also, attendees were invited to vote for their favorite among the over two dozen videos that were screened. Without further ado, the winners of this year's "People's Choice Award" are as follows:
1st Place, People's Choice Award - "Stalking Cat"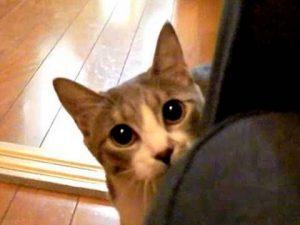 2nd Place, People's Choice Award - "Cat Gets Stuck in a Box Funny"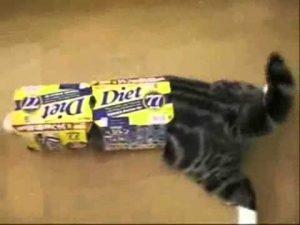 3rd Place, People's Choice Award - "My Cat Hired a Stormtrooper"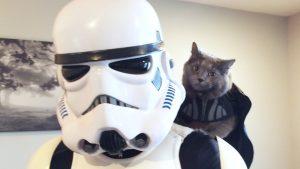 A panel of expert judges, three ICPL librarians/cat enthusiasts, was also asked to weigh in and select a winner, the so-called "Golden Kitty Award." Candice Smith, Adult Services Librarian; Morgan Reeves, Children's Services Librarian; and Shawna Riggins, Children's Services/Bookmobile Assistant have, likewise, crowned "Stalking Cat" the winner of the Golden Kitty Award! Runners-up were:
2nd place, Golden Kitty Award - "Standing Cat"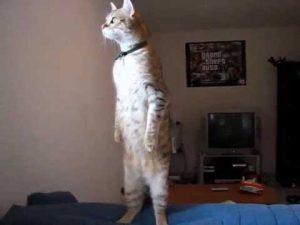 3rd place, Golden Kitty Award - "Dansons La Capucine"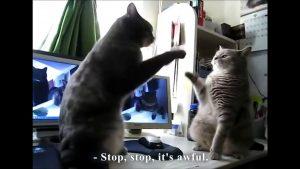 In case you missed it (or just want to enjoy it again), click here for the full playlist. We'll see you next spring at our 3rd annual event with a whole new slate of cute and hilarious kitties to crow over!
Categories
Recent News