Posted by Beth on Monday, Nov 14, 2016
What does it mean to be transgender?  Transgender people are people whose gender identity - their innate knowledge of who they are -  is different from the gender they were thought to be at birth. Transgender people are your classmates, your coworkers, your neighbors, and your friends. With approximately 1.4 million transgender adults in the United States—and millions more around the world—chances are that you've met a transgender person, even if you don't know it.
Being transgender means different things to different people. Like a lot of other aspects of who people are - like race or religion - there's no one way to be transgender, and no one way for transgender people to look or feel about themselves. The best way to understand what being transgender is like is to talk with transgender people and listen to their stories.  For more information visit http://www.transequality.org/
The books below, and many more like them, can be found in the display on the first floor near the Help Desk.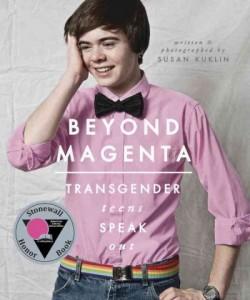 Beyond Magenta: Transgender Teens Speak Out  by Susan Kuklin
Author and photographer Susan Kuklin met and interviewed six transgender or gender-neutral young adults and used her considerable skills to represent them thoughtfully and respectfully before, during, and after their personal acknowledgment of gender preference.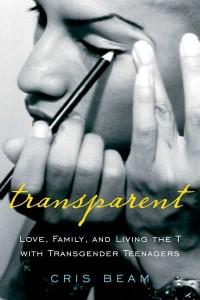 Transparent: Love, Family, and Living the T with Transgender Teenagers by Cris Beam
When Cris Beam first moved to Los Angeles, she thought she might put in just a few hours volunteering at a school for transgender kids while she got settled. Instead she found herself drawn deeply into the pained and powerful group of transgirls she discovered. In Transparent she intro­duces four of them—Christina, Domineque, Foxxjazell, and Ariel—and shows us their world, a dizzying mix of familiar teenage cliques and crushes with far less familiar challenges like how to morph your body on a few dollars a day.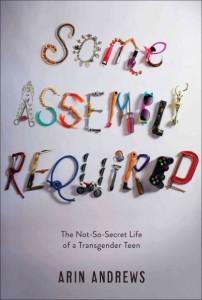 Some Assembly Required: The Not-so-secret Life of a Transgender Teen by Arin Andrews
In this revolutionary memoir, Arin details the journey that led him to make the life-transforming decision to undergo gender reassignment as a high school junior. In his captivatingly witty, honest voice, Arin reveals the challenges he faced as a girl, the humiliation and anger he felt after getting kicked out of his private school, and all the changes—both mental and physical—he experienced once his transition began.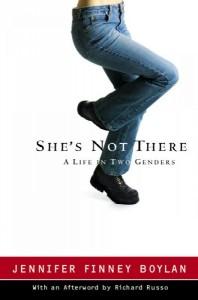 She's not there: a life in two genders
by Jennifer Finney Boylan.
The exuberant memoir of a man named James who became a woman named Jenny. By turns funny and deeply moving, Jennifer Finney Boylan explores the remarkable territory that lies between men and women, examines changing friendships, and rejoices in the redeeming power of family. She's Not There is a portrait of a loving marriage—the love of James for his wife, Grace, and, against all odds, the enduring love of Grace for the woman who becomes her "sister," Jenny.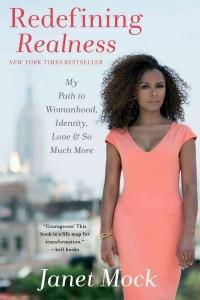 Redefining Realness: My Path To Womanhood, Identity, Love & So Much More by Janet Mock
In 2011, Marie Claire magazine published a profile of Janet Mock in which she publicly stepped forward for the first time as a trans woman. Since then, Mock has gone from covering the red carpet for People.com to advocating for all those who live within the shadows of society. Redefining Realness offers a bold new perspective on being young, multiracial, economically challenged, and transgender in America.
Recent News