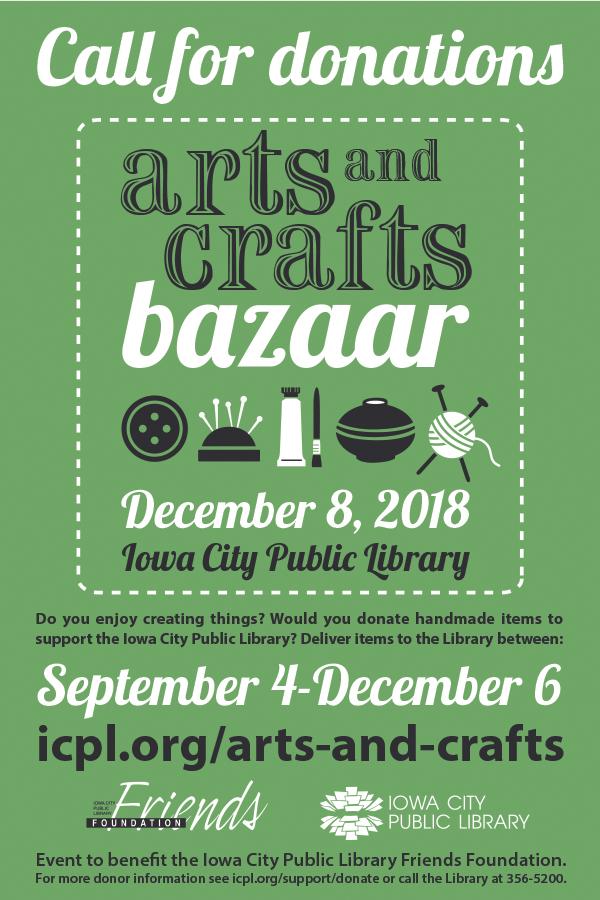 It's time to get your craft on to support ICPL.
On Tuesday, September 4th, we will begin accepting donations of handmade arts and crafts for the 7th Annual ICPL Friends Foundation Arts & Crafts Bazaar.
This year the bazaar will be on Saturday, December 8th, so you still have plenty of time to let your craftiness fly to support ICPL.
Information about the Bazaar is available online and you can download a donation form or pick one up here at the Library.   Donations can be dropped off at the Help Desk until December 6th.