Posted by Frannie on Wednesday, Sep 23, 2020
When it comes to books, are you all about reading a series? Do you enjoy getting to know characters over several books, expansive world building, or the familiarity of certain plot elements? You're not alone! I too take comfort in knowing that once I finish one book there will be another waiting for me. Definitely takes the stress out of finding out what to read next. However, what if you don't know the name of the next book in the series? 
The Library catalog has you covered. All you need to do is search the catalog for a book you know in the series. 
Click on that one. 
Scroll down on the page and it will tell you which books are in the series and what the order is.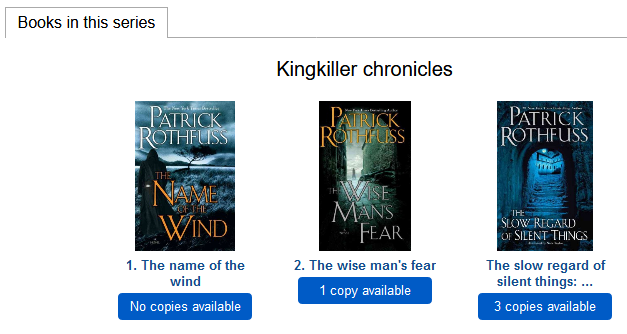 From here you can click on the title of the next book and place a hold. Notice too the 3rd book in the picture without a number. This is for a standalone book.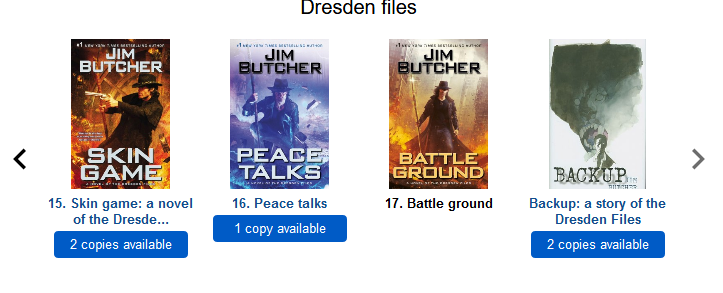 These are listed at the end of the list of books in a series. Another special note in the above example is for when a book is not linked to another item. Above that is because book #17 Battle Ground has not yet been released so it would be best to search the catalog and place hold there. 
However, if it is an older series you are looking at an Interlibrary Loan request is the way to go.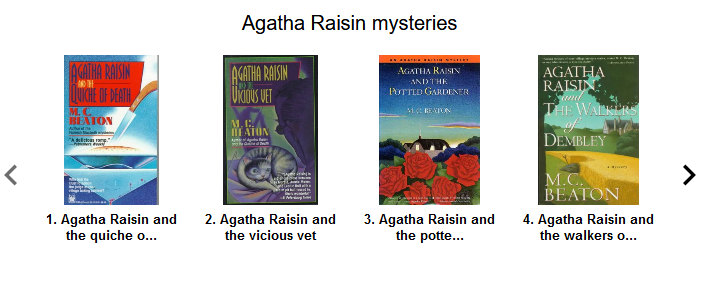 As can be seen above, we don't seem to own the first couple Agatha Raisin books, but an Interlibrary Loan can get you acquainted with this famed mystery solver in no time! 
Another thing that can help you level up your series reading is if you scroll down a little below the series order the Novelist database offers some read-a-likes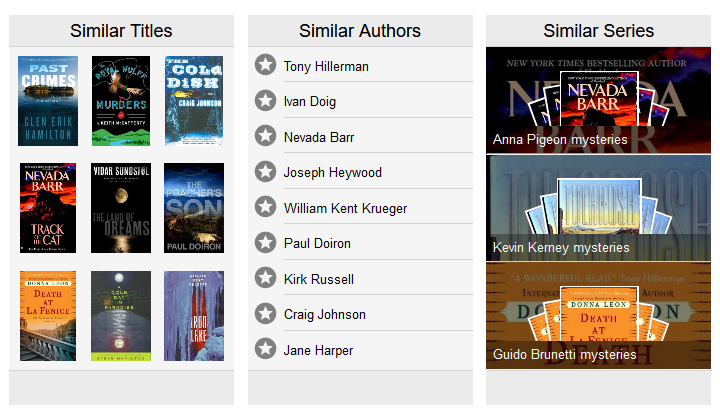 This includes individual titles like the one you're looking at, similar authors, but probably most importantly, more series recommendations! If you're at the end of a series this a perfect way to find something new yet similar. 
Need more ways to find new favorites? Try the Library's Staff Picks...Just for You service where staff will help find something that matches your interests. 
Categories