Posted by Melody on Tuesday, Sep 9, 2014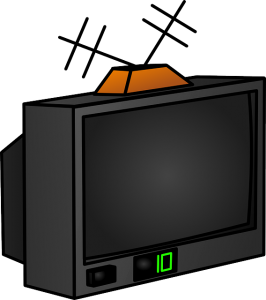 This question came in on Saturday, and it was a ton of fun sleuthing it out.
Iowa City currently has 5 local television channels (4, 5, 10, 18, 21). These broadcast from Iowa City itself and are government or community channels like the City Channel, Library Channel, and PATV (public access).
The affiliate stations like CBS, ABC, FOX, and NBC broadcast from farther away, and that's why they don't come in as well without the right kind of antenna. PBS/IPTV is a little farther away as well, but word is it comes in a little better than the others.
For getting channels in, the type of TV matters. Digital TVs will already be equipped to receive the digital signals broadcast by both Iowa City channels and those further out. All Iowa City channels and area affiliates broadcast digitally. The stations have been phasing out their analog antenna systems since about 2009. Older TVs that use an analog antenna system require purchasing a digital conversion box.
Helpful Links
If avoiding paying for any cable service, you can check what kind of antenna to get through this website: http://antennaweb.org. With this website, you plug in your address and it will show you what channels you can get with which types of antennas. They are color-coded, so you click on the color next to the TV channel you want, and it uses a pop-up box to tell you what kind of antenna to get (e.g., "a large directional antenna").
The City of Iowa City website has a list of the area TV/internet providers about halfway down the page here: http://www.icgov.org/?id=1493.
Did I miss something? Please let me know in the comments!
Hat tip to Beth and Bond for helping me hash out this answer.