Melody
Melody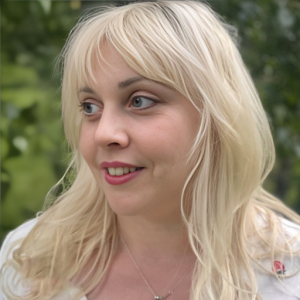 Interests:
Fiction, Fantasy, Nonfiction, Cookbooks, Health, Poetry, Romance, Diverse Characters, Humor, Literary Nonfiction
About Me
I've been at the library for more than 10 years now, and I still find joy when choosing the best books for our readers. My current reading journey is taking me book by book through different genres. I'm challenging myself to find books that are enough outside my wheelhouse that I'd pass them by on first glance. The genre I'm looking forward to reading least is horror. You know that scene in Pee Wee Herman's Big Adventure where he is saving the animals from the burning pet store and he keeps passing by the snakes tanks? That's how I feel about reading horror. I may faint at the end! 
Favorite thing about ICPL?
The people! ICPL staff genuinely care about our patrons and meeting their needs.
Current music to buy books to?
Velvet Underground! 
Perfect day?
Going hiking, eating food cooked over fire, then hot tub and wine
Hometown library memory?
In high school, I read every translation of Edmond Rostand's Cyrano de Bergerac the downtown Omaha Public Library had and compared their translations. I remember Anthony Burgess's translation was my favorite for its commitment to poetic verse.