Posted by Melody on Wednesday, Jul 19, 2017
Boy, do we ever! In my last post, I directed you to how you can get to the same archives The Gazette website uses, but for free. But that's just a text-based archive, what if you want to see what the actual newspaper pages look like?
Head back to ICPL's Online Resources section and find the Newspaper Archive database. Here's where to have your handy dandy ICPL library card and password at the ready. (Again, call us if you have problems getting in: 356-5200).
Although we do not have a concrete list of every newspaper and coverage period that is in Newspaper Archive, it is easy to see what they have by going to the "Browse by Location" link at the top. Then you click on the state of Iowa, and click on "Cedar Rapids" to get to the list of Cedar Rapids papers they have scanned images of.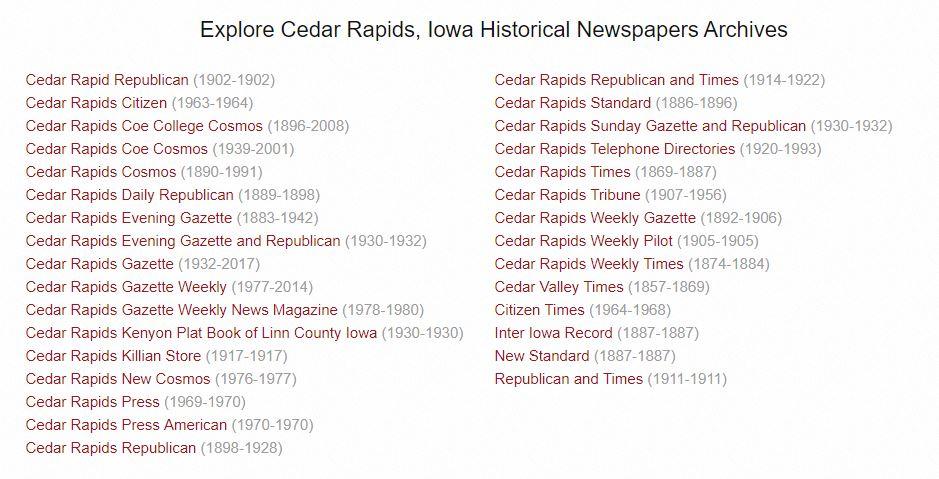 At this time, Newspaper Archive coverage is spotty for Iowa City. But just look at how many Cedar Rapids papers they have! This is because the company that runs Newspaper Archive, Heritage Archives, started in Cedar Rapids.
I personally find browsing the newspapers by year to give me a little more control over what I'm finding. The search function sometimes brings up too many results that sometimes aren't very accurate. Search is helpful if you don't know when an article or obituary was published, but if you have some idea, you can poke through the years, months, and days easy enough.
You can save clips of what you are looking for. However, I have not had much luck saving high resolution JPG files that make the text easy to read.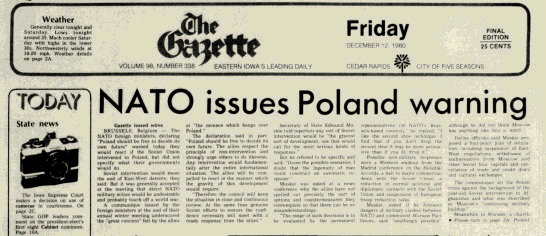 At this time, you can save the file as a PDF, which makes for clearer reading. Sadly, there's a warning that the PDF viewer is going away by October 1, and I worry that means we might not be able to download the higher resolution PDFs in the future. Here's the PDF cropped and saved as an image I could publish to this blog.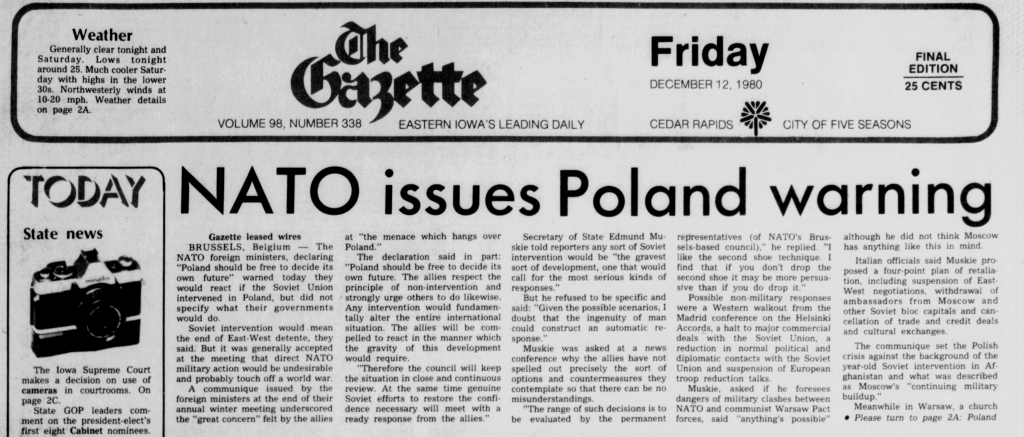 You can tell the difference between the smaller resolution JPG and the PNG I cropped from a PDF. Moral of the story: Save as PDFs while you still can!
As always, contact your friendly neighborhood Information librarian if you have any questions: 356-5200 or Ask online.
***More fun: The Heritage Archives website has some interesting history on microfilm.***
Recent News