Posted by Melody on Monday, Sep 11, 2017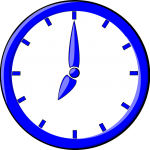 UPDATE September 13: Upgrades have been cancelled for tonight. Please go about using the service as normal.
Digital magazines on the RBdigital platform will not be available on Wednesday, September 13, starting at 7 p.m. Central time. This downtime is expected to last for about 8 hours, and we are told it will affect both the app and the website that hosts the digital magazine collection.
Thank you for your patience!
Categories