Posted by Melody on Tuesday, Oct 26, 2021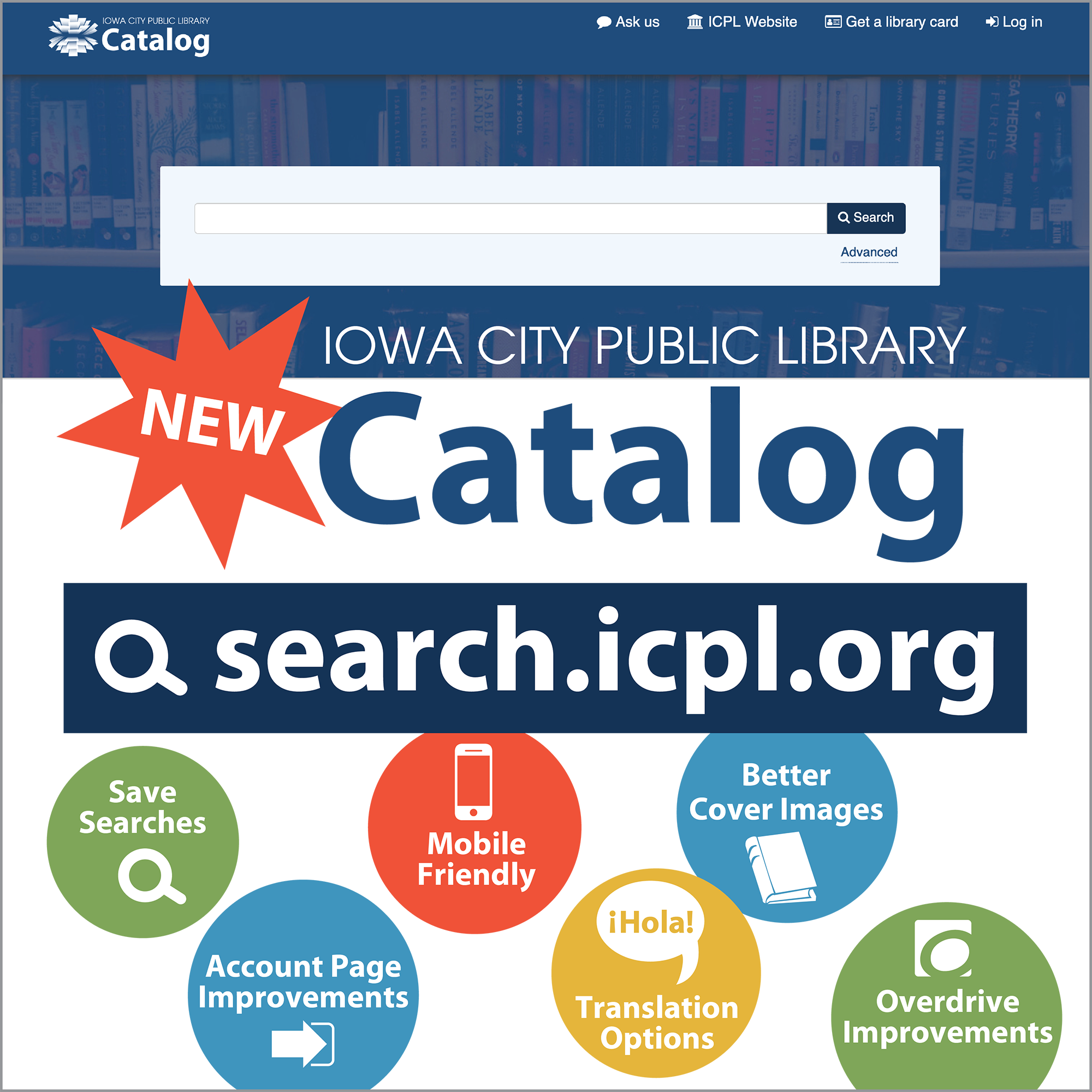 We heard you! In 2017, Iowa City Public Library patrons answered our survey about the Library's catalog, telling us what worked and didn't work for them. Library staff listened to that feedback and used it to build our own catalog—one of the few in-house catalogs in the nation! Our goal is to tailor the search experience to a person's interests and needs. This is the community's catalog. Our dedicated staff built this catalog just for you, dear patrons.
You asked for stronger spell-checking features.
We added it in!  
You requested at-a-glance information to navigate your account?
You betcha. We've got that too!   
You wanted an easier time getting e-books through the catalog. 
Your wish is our command!   
The enhancements won't stop there! We will continue to learn what you use and what you need, and we'll find ways to make using our collections easier to find, reserve, and borrow. Your happiness is our happiness. We even have a feedback form for when you want to report an issue.  
Be ahead of the curve and try out our new catalog today. You'll never miss the old one.  
Questions about the catalog? Call 319-356-5200 or go to icpl.org/ask for more information.  
Categories