Posted by Melody on Friday, Dec 29, 2017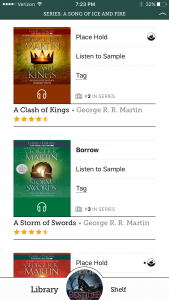 A new feature in Libby has made finding the next book in that series you're reading even easier. The biggest improvement is this little icon added to the bottom right of the book cover, making it plain and easy to see which book number that title is. I am notoriously bad at knowing which Harry Potter book is which number, and with this trick, I never have to.
They also have improved their metadata for many popular titles and have made series information very visible for books you have on your Shelf already. Tap on the book cover, find "View Title Details," then scroll down and tap on the SERIES line.
To make full use of this option, make sure that you are looking for ALL titles, and not just the available ones. If you tap REFINE and see the message "Unavailable titles are hidden," tap the X next to that message so you are not accidentally limiting your results.
Check out these screenshots that follow. Having trouble? Get at us!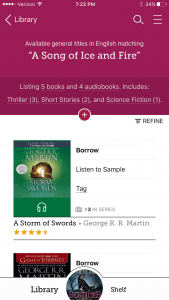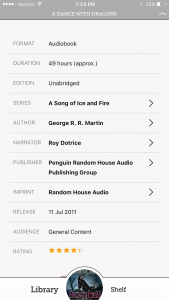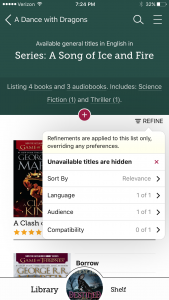 Categories
Recent News