Posted by Beth on Wednesday, Aug 28, 2019
The ICPL 2019 Adult Summer Reading Program ended on August 10th, and we want to say a big Thank You to everyone who participated!
1032 people accepted the "Read 5 books in 10 weeks" challenge, and registered for the Adult Summer Reading Program this year and 423 of you finished the challenge!  All together, 466 people read 3061 books.  Pretty impressive!  Even more impressive is that 145 of you read more than 5 books (and 111 of you bookworms read 10 or more, and six of you read 20 or more!!)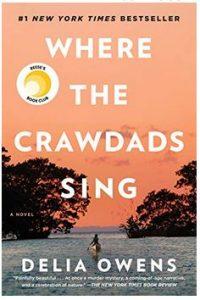 The most popular book of the Adult Summer Reading Program was Where the Crawdads Sing by Delia Owens
For years, rumors of the "Marsh Girl" have haunted Barkley Cove, a quiet town on the North Carolina coast. So in late 1969, when handsome Chase Andrews is found dead, the locals immediately suspect Kya Clark, the so-called Marsh Girl. But Kya is not what they say. Sensitive and intelligent, she has survived for years alone in the marsh that she calls home, finding friends in the gulls and lessons in the sand. Then the time comes when she yearns to be touched and loved. When two young men from town become intrigued by her wild beauty, Kya opens herself to a new life–until the unthinkable happens.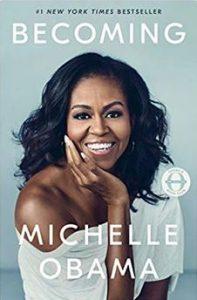 The 2nd most popular book was Becoming by Michelle Obama. In a life filled with meaning and accomplishment, Michelle Obama has emerged as one of the most iconic and compelling women of our era. As First Lady of the United States of America—the first African American to serve in that role—she helped create the most welcoming and inclusive White House in history, while also establishing herself as a powerful advocate for women and girls in the U.S. and around the world, dramatically changing the ways that families pursue healthier and more active lives, and standing with her husband as he led America through some of its most harrowing moments. Along the way, she showed us a few dance moves, crushed Carpool Karaoke, and raised two down-to-earth daughters under an unforgiving media glare. In her memoir, a work of deep reflection and mesmerizing storytelling, Michelle Obama invites readers into her world.
To see a list of the 25 most popular books from this summer check out the  Top 25 Books of the Adult Summer Reading Program.
Categories