Posted by Melody on Wednesday, Jul 19, 2017
Yes! The Iowa City Public Library has a database of Cedar Rapids Gazette articles, covering 1992 to the present. The years match what the newspaper's archive page on its website says it has. The articles in NewsBank will be text articles (i.e., no images and smaller download sizes). If you have an active ICPL library card and live in our service area, you can research historic Gazette articles for free.
How do you do that? Head over to our Online Resources page and find NewsBank on the list of resources. (If you are starting from icpl.org, Online Resources is under "Books + More.") Here are some screenshots of what you will look for.
We have a long list of databases! To find NewsBank with less scrolling, pick "Newspapers" from the Categories list.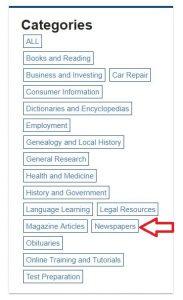 Click on the NewsBank name to get to this resource. If you are using this from home, here is where you'll need your library card and password (that's what that RLC stands for). If it you have any trouble logging in, give us a call (356-5200).

When you first get to the NewsBank website, The Gazette is easy to spot.
From here, you can either type in the words or names you are looking for in the Search area or poke around the archives by year.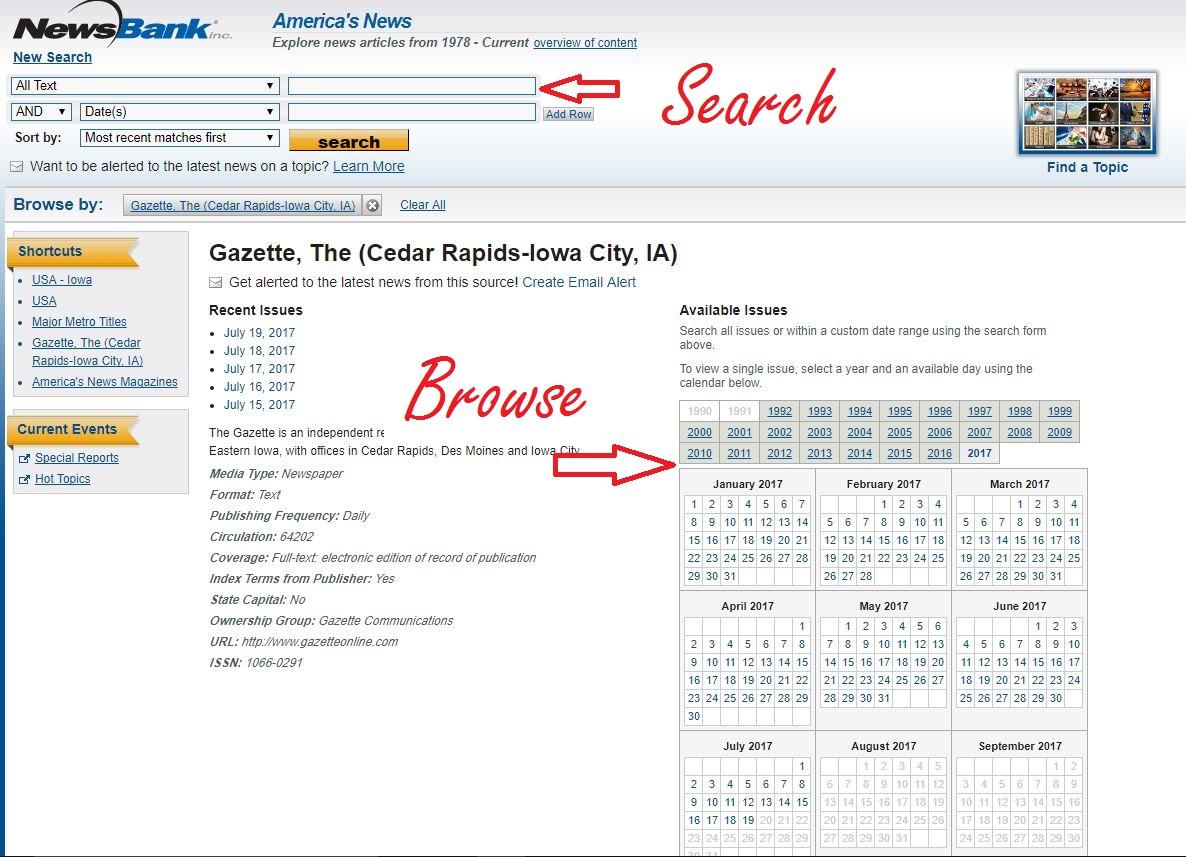 As always, if you want help trying to find what you're looking for, contact the library (356-5200 or Ask online).
Recent News