Heidi L
Heidi L
My Lists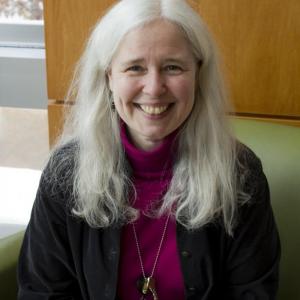 Interests:
Classics, Mystery, Historical Fiction, Biographies, History, Travel
About Me
Where you'll see me in the Library
You will see me at the Info Desk; you'll hear me on the telephone if you call the Library.
What do I like to read?
I select much from our wonderful second-floor nonfiction collection:  history, biography, travel, literature.  I love taking home illustrated books from the gardening and landscaping, architecture, and art collections.   Most of my fiction reading is from the mystery shelves (especially series by Louise Penny, Charles Todd, Jacqueline Winspear, Ann Cleeves, Deborah Crombie, C J Sansom), or finding one of those classics that I should have read in high school. 
Other library memories?
While I came rather late to librarianship as a career, libraries were always a place of comfort, fun, and learning for me.  I could walk to my small public library from the time I was nine years old, and did so regularly.  The children's room was in the basement, and the adult nonfiction books were on an upstairs mezzanine level that had a glass floor.  My friends and I "studied" there in high school, and at times had to be shushed (I am embarrassed to admit). 
What is a perfect day?
My perfect day is planning a trip away.  Reading about a far-away place and planning where to go and how to get there is half the fun of a vacation.  I read guidebooks, the literature, and about the history and architecture of my destination.  My runner-up perfect day would be an unscheduled one with lots of time to read.
Something I want to try at least once?
I want to cross the Atlantic on an ocean liner. 
Favorite thing about ICPL?
Just one thing?  Then the "collection", which is a singular term but represents so much: the fiction books, nonfiction, music, movies, downloadables, magazines, and online reference sources.   A rich treasure that we all get to share.