Meredith
Meredith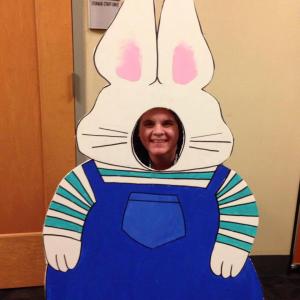 Interests:
Fiction, Dystopian, Humor, Romance, Suspense, Graphic Novels, Biographies, Cookbooks, Memoir, Self Help, Young Adult
About Me
Where you'll find me at ICPL.
I'm the Library's PR Specialist, so I'm usually behind the scenes, but if a pun on our signage or social media accounts makes you smile (or groan), there's a good chance I had something to do with it. 
What do you like to read?
A little bit of everything. I tend to go through periods where I'll only read books written by one author or books from a certain genre before moving on to something new. I stay away from horror books because I have an overactive imagination and a fear of clowns that does not need to be encouraged.
Do you have pets?
I have two cats: Sparkle Sky and Godzilla. This is what happens when you let your children name the family pets.
Where's your favorite place to read?
My home office, in my reading chair, especially where there's a cup of coffee nearby and a cat sleeping on my lap.