Alexander
Alexander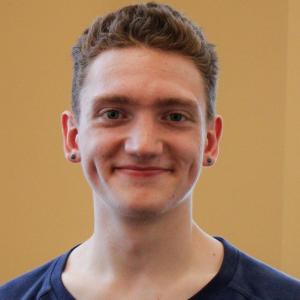 Interests:
Fiction, LGBTQ+, Romance, Literary Fiction, Classics, Kids, Diverse Characters, Young Adult
About Me
Alexander Arman has served as a Library Aide since July 2021. Alexander is responsible for checking out library materials such as books and DVDs to patrons and collecting the returned materials to then be organized and reshelved. Additionally, he helps answer any questions from patrons to the best of his ability.
Alexander is intent to gain hands-on experience during his employment here in the Iowa City Public Library before returning to achieve his Master's Degree in Library Information and Sciences. Alexander has previously volunteered in helping support his community at his high school library and continues to serve in order to help the Library industry. He enjoys reading a variety of works with focus of diverse characters.
He has spoken publicly on topics such as intellectual freedom, inclusive labeling, diverse book displays, and library inclusivity.